Journey of the Beautiful,Natural & Biodegradable ECOPLATES
We at Ecoplates strongly believe in providing a natural alternative to pollution causing material ie plastic. Why not choose the better option when there is one!
Ecoplates manufactures and supplies biodegradable, disposable tableware made from palm leaves which have naturally fallen from the tree. Areca leaf plates are not only biodegradable but also compostable because they are made out of dry and fallen leaves. Ecoplates are made without causing any harm to the trees. Ecoplates natural tableware do not produce any kind of odor or taste and hence will not effect the taste and flavour of the food item. Food items kept in ecoplates will remain fresh as the palm sheets are highly oxygenated. No chemical additives are added during the manufacturing process.The entire process leaves very less Carbon Foot Print when compared to other disposable alternates in the market This makes them 100% natural.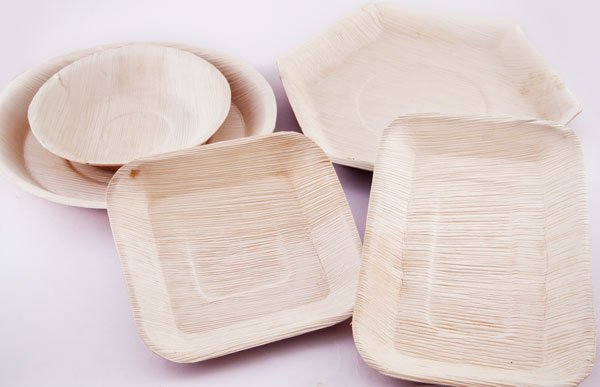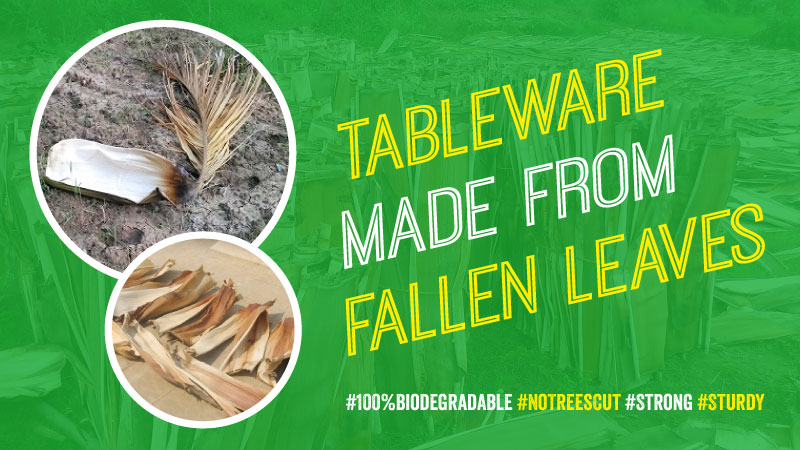 Stages of Ecoplates Manufacturing
Step 1: Each Areca tree sheds 10 to 20 leaves every year. Dried, fallen areca sheaths are collected from Large areca farms. These sheaths are thoroughly washed and sun-dried for many days; making the sheaths clean and dry.
Step 2: These cleaned and dried sheaths are taken to the factory. In the factory the areca sheaths are pressed into shapes using heated moulds. Ecoplates manufactures plates in different shapes and sizes.
Step 3: The pressed plates are cleaned and sterilized again. The fully completed plates are then sent to packaging. Each kind in packed in sets of 25. The packaging is done in such a way that no damage will be caused to the products